Back to School, Back to Style!
Summer is now approaching an end and we've got the summertime blues. To pick ourselves up, we're getting excited for fall! What's not to love? Pumpkin spice flavored EVERYTHING, fall leaves, bon fires, and back to school style. Speaking of back to school, here's some looks you can try to head back in style!
All of these styles take about 5-10 minutes to do, and keep you looking on trend. It's no secret that boho style is at the top of the style game right now. These looks are perfect because they don't require much to look the part! The benefit is, the messier the style, the better the look.
Look 1
Chic crown twist merged into a fishtail braid with Nude lip color with lots of mascara and thin liner.
This style makes the transition between summer and fall. Just because summer is over, doesn't mean you can't look beachy! Wear this look with boyfriend ripped jeans, a tank, and a flowery kimono. Easy and stylish all in one look!
Look 2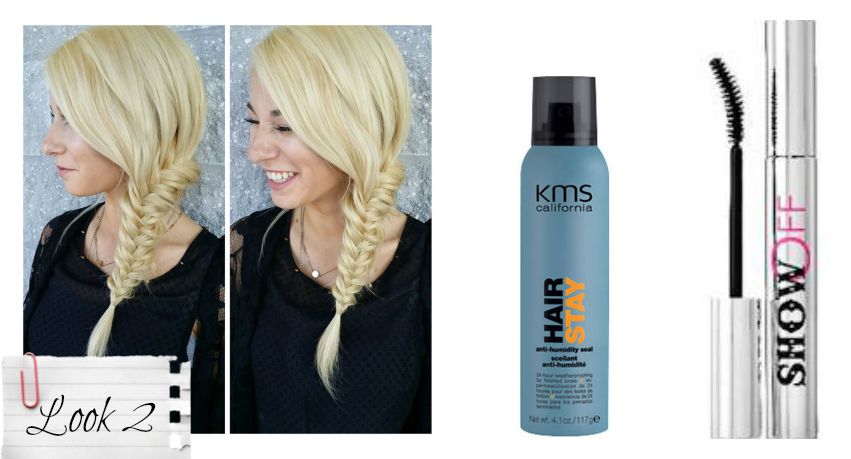 Effortless fishtail braid with Nude lip with mascara and liner.
Perfect for a rainy day, or any day your hair won't cooperate! The pulled back style makes you look put together with control over unruly or even silky hair. Like we said the messier the better, so even if the style is not perfect, you will still look stylish. Try wearing with a loose fitting V-neck tee, or graphic tank with a throwover (sweater, kimono, etc….depending on the weather). Think comfortable, yet trendy.
Look 3
Fishtail braid bun Nude lip, mascara, and light liner.
This bun is actually easier to create than it looks! All you simply do, is take 2 fishtail braids, and pull them out (AKA pancaking). It gives fullness and texture to the braids. Then you wrap them around each other, and pin! Make sure to tuck the tail of the braid so they don't stick out 😉 Wear with a cute dress and a sweater. If you want to keep it natural, use a nude lip color. To give this look a pop, use a more striking lip color (purple, deep red, or muted pink.)
Look 4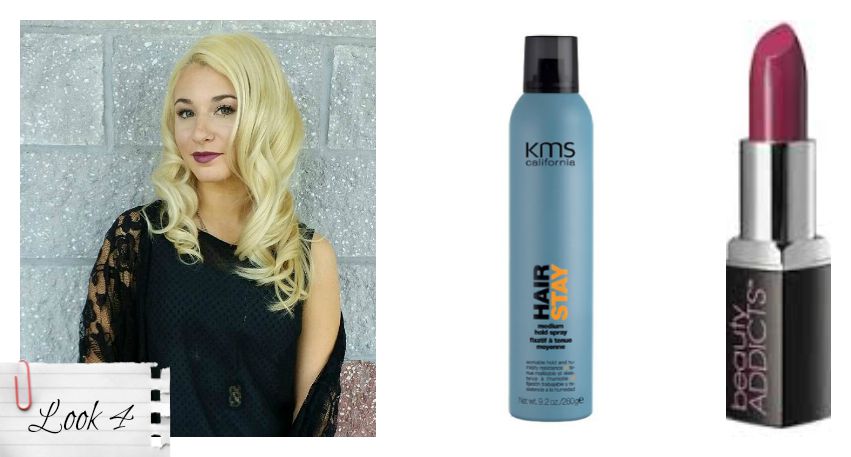 Old hollywood loose waves. Pop of color on lip with more noticeable contour. Lots of mascara with cat eyeliner.
This look is your go-to when heading out to a party. It can be dressed up or it can be dressed down. Simple alterations to key areas like color of lipstick can change the look. If you want to be more dramatic, add lashes to make your eyes pop. If you want to dress it down, add one of the nude lip colors to tone down the drama. Wear with a  bandage dress, or with skinny jeans and a nice top. Add a statement necklace and heels for flare, whether you're dressed up or down.