Create Keep Your Hair Color Fresh and Vibrant – Aurelio Salon in New Jersey
At Aurelio salon, we strive to keep you beautiful in between color services. Whether you have highlights, fantasy colors, or just a clear glaze, we can help your hair look fabulous until your next visit.
Lasting color starts with a color safe shampoo and conditioner. One of Goldwell's patented technologies is Chroma Color Complex; this not only prevents fading but brings vibrancy and shine to your color. Our color fade stop shampoo and conditioner deliver this technology while intensifying color brilliance.
Healthy hair retains color longer than damaged hair. We have a variety of 60 second treatments to suit specific hair needs. These treatments seal the cuticle preventing color fade and frizz while increasing shine and manageability. Treating hair can be done in the salon or at home for a weekly dose of nourishment.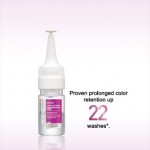 Goldwell's Color Locking Serum is a must have for beautiful color retention. This quick in salon service instantly locks in color, intensifies color brilliance, and preserves color for an extra twenty-two washes. Our at home Color Serum Spray works alongside the Locking Serum to prevent free radicals and sun exposure from affecting your color. This lightweight nourishing spray has UV filters protecting hair from UVA and UVB, which effect hair even during the colder months. Patented Mircofluid Technology allows the serum to be sprayed deeper in the hair's cuticle nourishing from the inside out. Taking care of your color at home is simple and luxurious with this one step serum spray.
Avoid well water, chlorine, and sun as much as possible in between visits, all have color stripping qualities and dry out hair allowing color to look dull. If you are frequently exposed to these elements, spray a leave in conditioner such as our Color Serum Spray before exposure to give protection to the hair.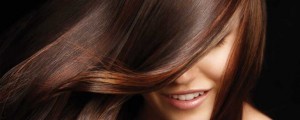 You can always stop in to freshen up with our ammonia free glaze service. IntraLipid technology actually replenishes lost lipids (healthy oils) back into the hair follicle while processing. If your color feels a little dull this quick service will rejuvenate your color and add incredible shine.
We offer the most advanced and superior hair care we can provide for our guests. At Aurelio salon our stylists know how to create beautiful color and to make it last.
Find out more information about us in our video and picture galleries. Read about industry news and trends on our blog or what's new at Aurelio Salon including events and rewards customer can receive Give the gift of beauty to Aurelio Salon (Voted New Jerseys Best Salon*). Gift cards are available in any denominations.
Visit us any time and receive a personal tour by one of our staff.
Call Aurelio Salon in Howell at 732-303-0052 or 732-551-2930 in Toms River New Jersey to learn more about how to keep your hair fresh and vibrant all season long.