Hair Removal and Waxing in NJ
Aurelio Salon and Spa offers full body hair removal and waxing services to women and men in Howell New Jersey. Customers can get facial waxing, stomach waxing and back waxing at the two different salons we have. They can have their eyebrows, lip, chin, neck, arms, legs, and toes all waxed. We also offer Brazilian waxing as well as bikini waxing. Please look at our menu of services for more details on pricing.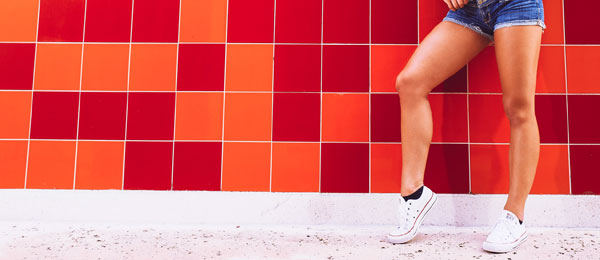 Aurelio Salon uses NuFree products which are the most effective hair removal treatments in the world. It is carried by thousands of different salons and is the gold standard in hair removal. NuFree was developed over 25 years ago to help plastic surgeons remove hair from a patient before surgery. It has been clinically tested and uses no animal products. NuFree is not a wax and never sticks to the skin. It is antibacterial and antimicrobial so its safe, clean, and germ free. Feel confident knowing it is completely botanical, doesn't dry, and can be erased any time.
The beauty of Nufree is how it combines with the oil in the hair shaft to uproot the entire blub and hair shaft. Nufree is safe and gentle for use on 98% of the body. It promises to stagnate hair growth with a certain period of time depending on hair type. New hair growth will come in softer and more refined. There will be no scratchiness even if you have shaved for years.
Click on our Book Now Link for general Services and Prices. Call the Salon for info on the fill range of services we offer. 
Learn more about Aurelio Salon including information about what's new and our video and picture galleries.  Find out about industry news and trends on our blog. You can also give the gift of beauty. Gift cards are available in any denominations. Aurelio Salon, Voted New Jerseys Best Salon*, Visit us any time and receive a personal tour by one of our staff.
Call Aurelio Salon in Howell at 732-303-0052 to learn more about the hair removal and waxing services we offer.