Women's Hair Coloring Services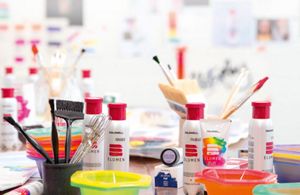 Aurelio Salon and Spa in New Jersey offers women's hair coloring services at our Howell  location conveniently located near Toms River, Jackson, Freehold, Brick, Manalapan, Marlboro, Wall or any other surrounding towns in Monmouth County or Ocean County NJ. Whether you are coming in for just a touch up, to cover your grey hair, or to completely change the color our hair coloring specialists can do it all. At our color bar you can order off our Color Bar Menu or you can order Al a Carte to create your own style.
Customers can get a number of special hair coloring services at the color bar. We offer the "Hit Me" service where you get a shot of color to renew your hair color or just touch up the grey. You can choose to color your whole head or change the color to that you want your hair to be with our "I Can't Believe I Colored the Whole Thing" Service.  You can order and  "Icing On the Cake" which is a color glaze that protects and adds shine to your hair.  Aurelio Salon can also match your eyebrows to your color including lash tinting, brow tinting, or both.  Aurelio Salon also offers corrective coloring services and can fix any coloring issue you may have with our "You Did What?" service. Consultations are needed in certain instances.
There are a number of "Choices" with our Highlights and lowlights, that are available at Aurelio Salon, Should you go dark, light, or both? Should you do it all over or just in spots?  Just tell us what your hair goals are and where you want your highlights and lowlights.  It is the details that our hair colorists do that make your hair pop!
Aurelio Salon offers Goldwell color line at the salon. Goldwell offers a rainbow of inspired colors that bring together brilliance and shine with their professional hair color products. Create your custom color with the permanent color, demi-permanent color, fashion colors,and a blonding system. Ask our stylist to help you express yourself in living color!
Click on our Book Now Link for general Services and Prices. Call the Salon for info on the fill range of services we offer. 
Goldwell Color Lines offered at Aurelio Salon and Spa
Permanent Color Lines
Topchic – The most extensive permanent color line and delivers durable color results
Nectaya – An ammonia free permanent color with 100% natural fragrance that nurtures while coloring your hair
Elumen – Simple to use permanent compact color line and assortment that is non-oxidative and has exceptional color saturation
Demi/Semi Permanent Color Lines
Colorance– A demi permanent color that uses IntraLipid technology for shining beautiful hair that repairs and protects as you color
Soft Color – semi permanent foam that corrects to 80% intensity commonly used as a five minute refresher
Lighteners
Silklift – Get stunning blonde results and superior conditioning from this lightener from the Anti-Yellow System and IntraLipid Technology
Oxycur Platin – a dust free fast lightener that uses protective polymers as you lighten
New Blonde – a five minute service that keeps highlights fresh between coloring appointments
Learn more about the women's hair coloring services we offer at Aurelio Salon to customers on our menu. You can find out more information about the hair styling services we offer to women or read about what's new at Aurelio Salon. Read about events and rewards customer can receive or get insight about us on our blog. Gift the gift of beauty with one of our gift cards available in any denomination.
Call Aurelio Salon in Howell at 732-303-0052 to learn more about the hair coloring services we offer to women.