Offering Professional Men's Hair Coloring in NJ
Whether you need just a touch up or if you need to completely recolor your grey hair our hair coloring specialists can do it all. This is not your mother's beauty pallor – our stylists have been trained to be the best in the industry and frequently attend classes and seminars to further their education. Some of the men's hair coloring services we offer are listed below that you can get at Aurelio Salon.
Are you looking old with too much gray? Ask the hair colorists to touch up the gray or to re color your hair. Getting rid of the gray will give you a new look to your hairstyle.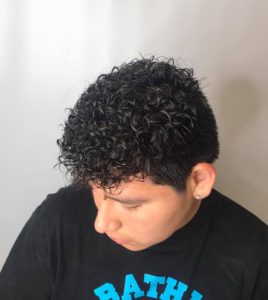 Completely conquer your gray hair in 5 minutes at the sink.  With Men Reshade we will blend you gray hair giving you natural looking results and make you look years younger.
You can create your custom color with the permanent, demi permanent, and blonding options available with your color stylist. Aurelio Salon offers Men Reshade which is an example of a demipermanent five minute reduction for men from Goldwell. It is a grey blending foam that can be applied right at the shampoo bowl.
Click on our Book Now Link for general Services and Prices. Call the Salon for info on the fill range of services we offer. 
Learn more about the hair and beauty services we offer at Aurelio Salon to customers. You can find out more information about the hair styling services we offer to men or read about what's new. Read more information about us on our blog. Gift the gift of beauty with one of our gift cards available in any denomination.
Call Aurelio Salon in Howell NJ at 732-303-0052  to learn more about the hair coloring services we offer to men.