Deva Curl At Aurelio Salon

Deva Curl, calling all curls!
What is in the Deva System? The answer is what is NOT in the Deva System. We took the poo out of shampoo, the harsh lathering and dehydrating detergent found in most shampoos that has no inherent value in the cleansing process. We've removed all unnecessary chemicals that often play on hair's vulnerability. We added extra botanical and moisturizing ingredients that cleanse, condition and re-hydrate the hair, more than any products existing on the market today. Each product has it's own unique blend that will enhance the overall quality of dehydrated hair. Exclusively designed hair care system for curly, wavy and chemically processed hair.
Botanical infused and always 100% sulfate-free! With Deva curly hair is not a trend it's a lifestyle.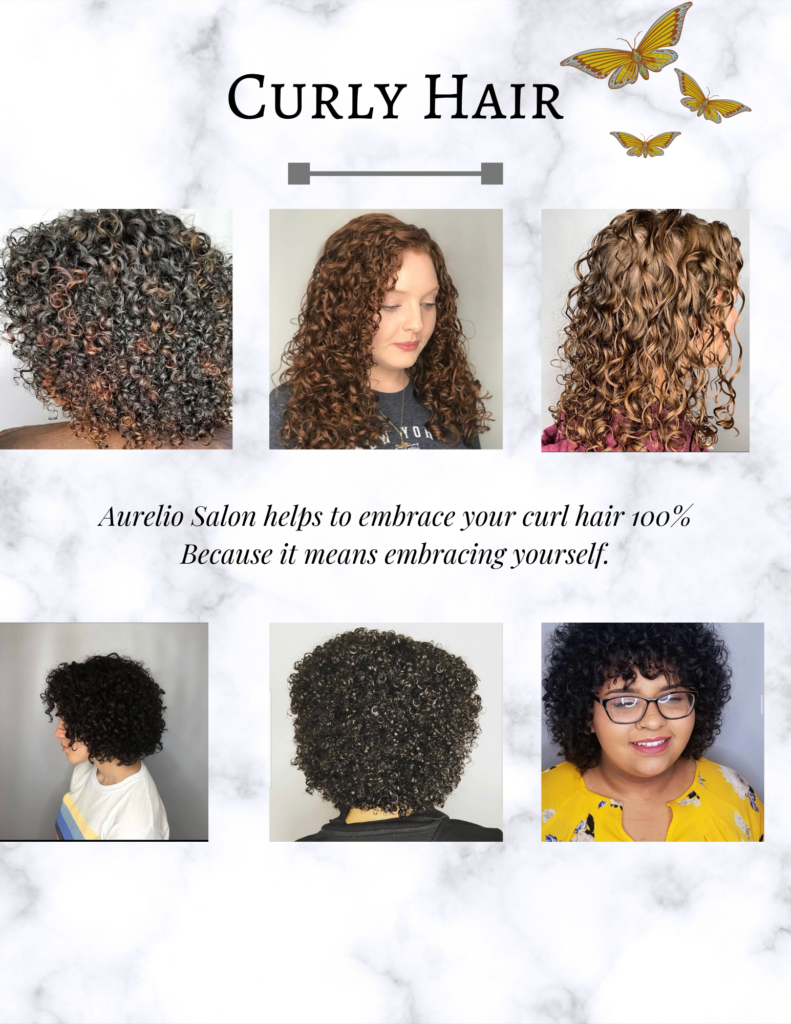 Americans are addicted to lather" says the tress-obsessed curly girl Lorraine Massey, author of the must have book, Curly Girl (Workman Publishing,2001). Massey warns, "laundering curly hair (which is what most people are doing with ordinary detergent shampoos) just about guarantees a mass of over-dry, frizzy, shapeless locks." That's why Lorraine developed the Deva product line. This unique system, with its own unique blend of botanically infused moisturizers and cleansers, will rejuvenate, restore and respect your hair's natural order without the use of harsh chemicals.
Whether your hair is curly, wavy, or chemically processed, there is a Deva product that is right for you! Choose from DevaCurl or DevaCare, and let your hair enjoy the benefits of botanically infused and sulfate-free technology. Deva removed the harsh, dehydrating detergents that create lather " which is purely aesthetic and does not clean the hair " and infused a high concentration of cleansing and moisturizing botanicals that rejuvenate, restore, and respect your hair's natural order. For all curl types.