Create Hair Styles With Products You Have – Aurelio Salon and Spa in New Jersey
By Tim Maguire Hairstylist
Have you ever wondered how to create many different styles using the products you already have? Many of the products from KMS California have many different uses. Aside from what these products are set out to do, many of these great products have alternate uses; giving them versatility and making them go just a little bit farther. Just by applying products in a different order or just by adding a little heat can completely change how a product works.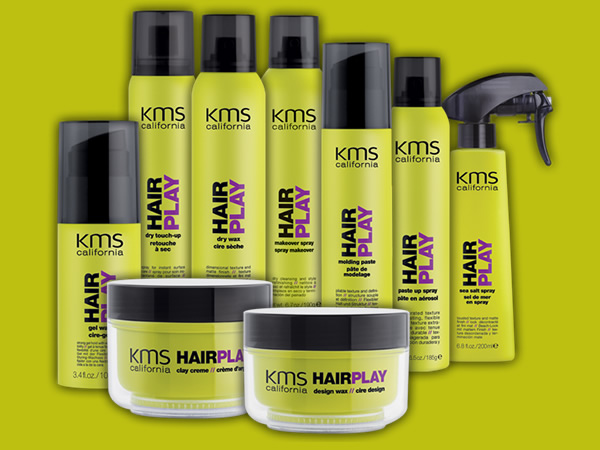 HAIR PLAY 
Messing Crème  on wet hair, apply to ends of your hair before a blowout and top with either, Use De- Frizz Oil or Polishing Serum for a piecey, flippy blowout. on dry hair this adds a lot of fun texture and fullness. This will give you that second-day, lived-in look.
Dry Wax
spray onto ends of wet hair before blowing out for some soft texture and a
light hold.  This product is geared for people with short hair to create texture with a light hold. Also, this is a great product for guys who are looking for control without having any heavy products or hairsprays in their hair.
Clay crème by itself, this will give great texture and separation. This is great for people who want a stronger hold without making the hair crunchy.
You can heat this product with a blow-dryer to make it smoother and more workable. Great for updo's and getting a smooth look and strong hold on short hair.
Free Shape


Hot Flex Spray
– Use in wet hair to give you a light hold, shine, and heat protection.
– Use on day old hair to re-blow dry. Just spray onto hair and smooth with a blow dryer and round brush.
– Great on dry hair for tight curls and updo's.
Curl Up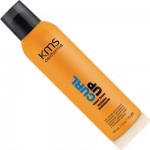 Wave Foam
-use on curly hair when air drying or diffusing to help accentuate the natural
curl of the hair.
-use before a blowout, on wet hair, for soft and shiny hair with a little extra condition.
Find out more information about us in our video and picture galleries. Read about industry news and trends on our blog or what's new at Aurelio Salon including events and rewards customer can receive Give the gift of beauty to Aurelio Salon (Voted New Jerseys Best Salon*). Gift cards are available in any denominations.
Visit us any time and receive a personal tour by one of our staff.
Call Aurelio Salon in Howell at 732-303-0052 or 732-551-2930 in Toms River New Jersey to learn more about creating different styles using the products you have.