Hair Stylist Of The Month November Cheryl – Aurelio Salon and Spa in New Jersey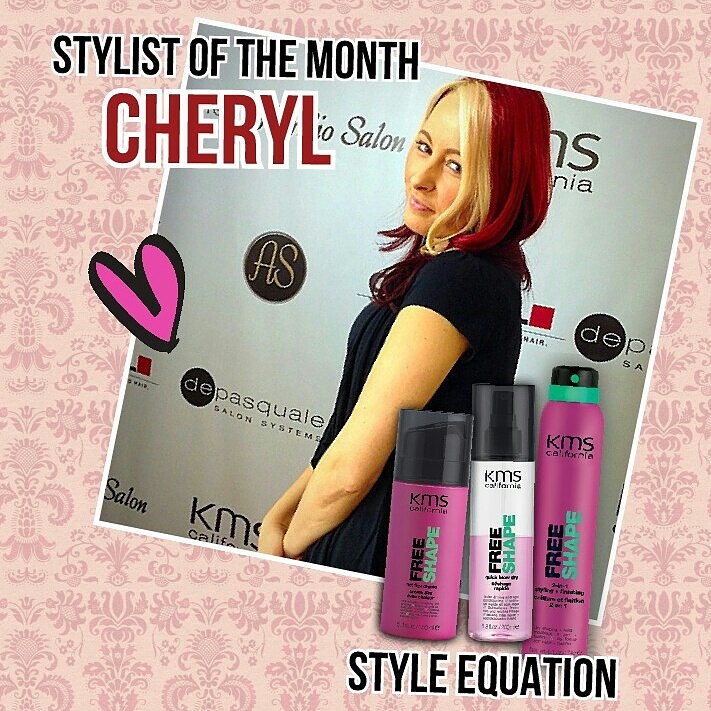 Her favorite style equation is hot flex creme + quick blow dry + 2 in 1 styling and finishing spray. Hot flex creme is good for coarse or unruly hair. It is a heat protectant and humidity resistant creme. Quick blow dry speeds up drying time by 50%, conditions the hair and provides heat protection. This product gets sprayed onto towell dried hair after all other styling products are in. 2 in 1 styling and finishing spray is perfect for straightening and curling on dry hair. To use this product spray by sectioning for best result. After styling spray again as a final step to hold your style.
Find out more information about us in our video and picture galleries. Read about industry news and trends on our blog or what's new at Aurelio Salon including events and rewards customer can receive Give the gift of beauty to Aurelio Salon (Voted New Jerseys Best Salon*). Gift cards are available in any denominations.
Visit us any time and receive a personal tour by one of our staff.
Call Aurelio Salon in Howell at 732-303-0052 or 732-551-2930 in Toms River New Jersey to learn more about the winner of the stylist of the month award.