Coming 9/12 AMERICAN WAVE by ARROJO! AVAILABLE in Both Howell and Toms River Locations! Book your now and save $50! Only at Aurelio Salon!
ARROJO's American Wave creates soft, natural-looking waves and curl patterns for today's style-conscious clients.
We use an innovative, ionic waving lotion the product penetrates the hair shaft gently,unlike the old-fashioned perms. The ionic lotion reduces the stress on hair, and makes hair fabulous and full. With American Wave we can make hair more or less wavy or curly; we can use it to control frizz, add texture, movement or volume. It's long-lasting, with loose waves only needing a redo every three months. Best of all  it smells of eucalyptus.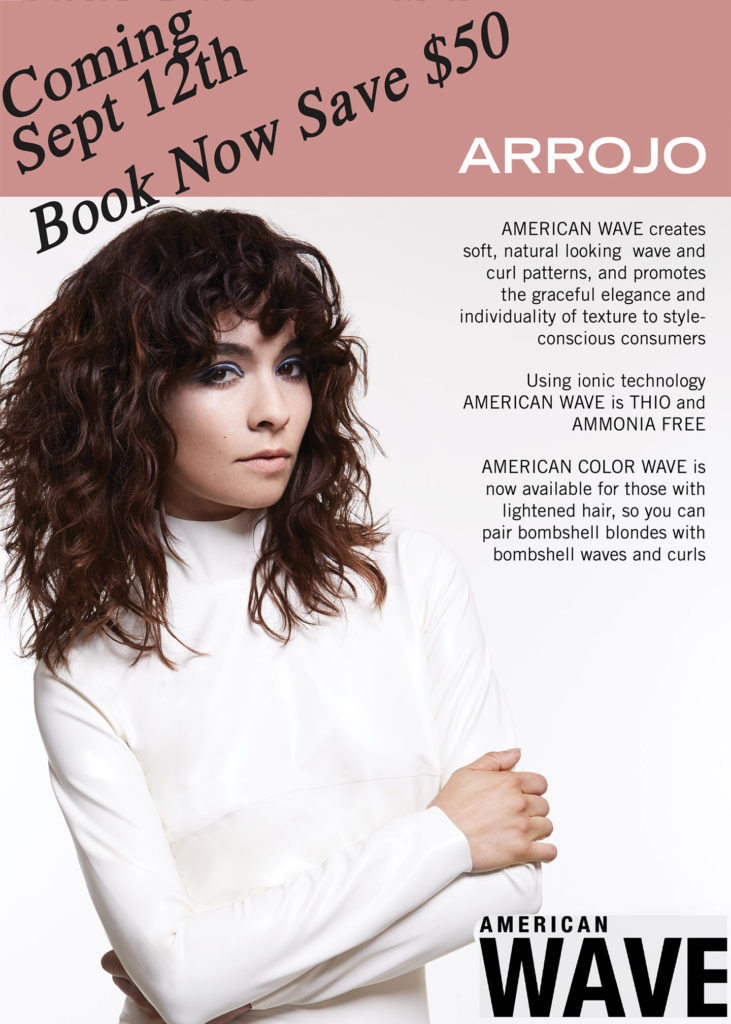 #americanwave #aureliosalon #njbestsalon #curlyhair #beachywaves#Howell #tomsriver