Three Trendy Spring Hair Colors for Every Woman
By Ali Eckerle
Spring is always a season of change. We all know about the tradition of spring cleaning, but
with the incoming warm weather often comes a craving for a bright new look as well. Many
people ask for a few more highlights at their regular hair color appointment and consider the job
done. But if you're looking for a real transformation, the Aurelio Salon stylists have a few
beautiful suggestions for you. Check out these three trendy but different hair colors.
Cream Soda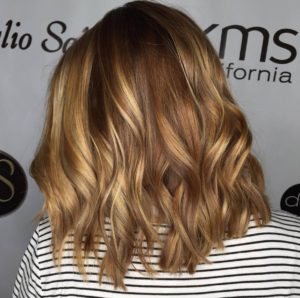 Similar to popular "honey bronde" hues of seasons past, cream soda is this spring's take on
natural and sun kissed. Its mix of golden blonde highlights and soft brown lowlights makes this
look suitable for a wide array of skin tones and complexions. This look is perfect for the woman
who wants to look effortless, yet sophisticated. Plus, it's less maintenance than lighter,
platinum-blonde looks. Cream soda is perfect for the natural blonde who wants a subtle change
or the brunette who wants to play with a blonde look.
Wine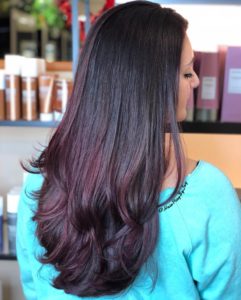 Find your favorite sangria and get the perfect hair to match. As if we couldn't love vino any
more, now wine is a huge hair color trend this spring. This hair color works especially well for
brunettes who don't want the commitment and damage that can come from bleaching their
hair. Dark red, burgundy and purple hues can easily be layered over dark hair for a look that's
vibrant yet soft. Try this color blended in with your natural hair balayage style, or take the
plunge and color all your locks in this beautiful shade.
Copper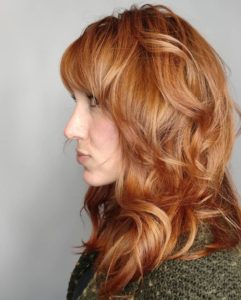 Copper is a huge trend in fashion, home design, and now hair color. And it's easy to see why –
it's daring and different while still very versatile. It's a statement neutral that adds creative flare
to any personal style. Copper hair color focuses on multidimensional highlights and lowlights to
mimic the natural sheen of copper itself, so it works great with curly, wavy and layered hair
styles.
Do any of these Hair Colors and looks speak to your style? Book your appointment with an Aurelio Salon stylist
today to create your new look this spring! To see more creations by our stylists follow us on IG @aureliosalon.